Chemical Auxiliary
AKD emulsifier for akd sizing agent
25%
Description
一,产品说明
TC-EM-1是一种聚合物乳化剂,是一种低分子量,高电正性有机聚合物。它具有以下优点:
1.使用方便,不需要烹饪。减少固体淀粉的烹饪设备,降低烹调淀粉的技术条件波动。
2.使用当前的水稀释和准备,不加热。
3.为系统提供强大的正电荷
4.乳液稳定性高
II。产品特点
| | |
| --- | --- |
| 出现 | 红棕色液体 |
| 固含量 % | 25. 50±0.5 |
| 离子性 | 阳离子 |
| PH值 | 3.50〜4.50 |
| 粘度(mpa.s / 25 ℃ ) | 60.0 |
III。产品使用安全说明:
TC-EM-1 may be stimulative to skin and eyes, and it is recommended to use gloves and protective glasses when use. If eye or skin comes into direct contact with this product, immediately rinse with plenty of water for at least 15 minutes.
IV. Application
As a emulsifier and stabilizer of AKD,TC-EM-1 can provide a good stability of the emulsion. With the mechanical stirring, it can disperse AKD as required in the production process, which average particle diameter more than 80% can be less than 1.2 microns. It can also maintain a relative long time after the emulsification, and it has a certain electrical neutral to the slurry.
Please note, under high hardness, the hydrolysis rate of AKD emulsion will be greatly improved. So in order to reduce the rate of hydrolysis, the PH value of emulsified should be controlled between 4.5~5.0 by Citric Acid. TC-EM-1 has low PH value, which saves this part of the operation.
For certain application, the usage of TC-EM-1 should also follow the operating instructions of our company.
V. Other Information
Package: 1000Kg /IBC barrel
Storage: in cool and dry place, avoid frozen and sunshine
Shelf life: 6 months.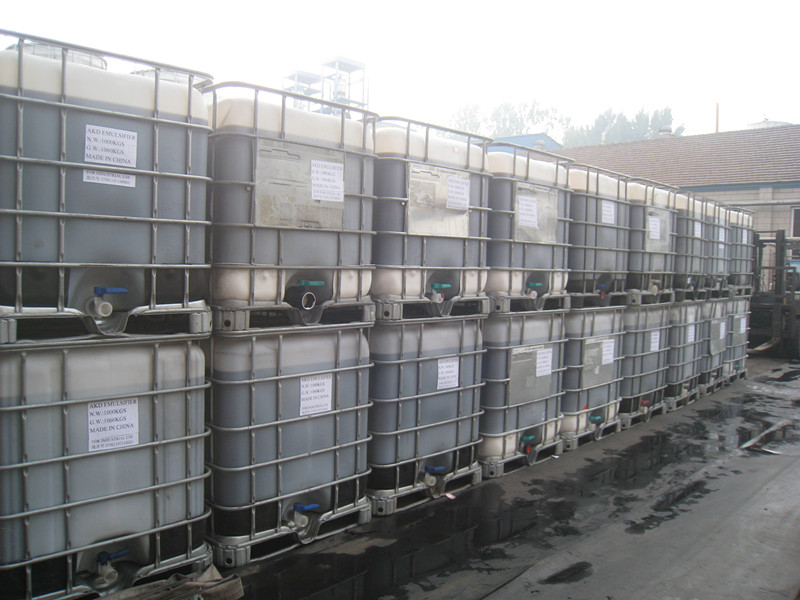 Citric Acid,
AKD Emulsifier,
Read More
3-Chloro-2-hydroxypropyltrimethyl Ammonium Chlorid,AKD Wax,Alkyl Ketene Dimer,Cationic Reagent,Wet Strength Agent,Dry Strength Agent

Read More

Contact

Tel: 86-86-7927788
Address:
No.66 West of Beizhan Road, Yanzhou, Jining, Shandong, Shandong, China, 272000

H5响应式定制设计
26种语言,SEO营销型网站
---
H5/响应式/营销型企业网站; 26种语言扩展;
覆盖: 英文、法语、德语、西班牙语、葡萄牙语、俄语、阿拉伯语、波斯语、日语、韩语
了解更多