Chemical Auxiliary
(3-Chloro-2-hydroxypropyl)trimethyl Ammonium Chloride
Biochemical Reagents
Description
seline;text-align:justify;background-color:#FFFFFF;">
seline;text-align:justify;background-color:#FFFFFF;">
室温下的水溶液为69%,在碱性条件下可立即转化为环氧化结构。
指标:
| | |
| --- | --- |
| 项目 | 结果 |
| Appreance | 无色液体 |
| 含量%≥ | 69 |
| 1,3- 二氯丙醇 ppm≤ | 10 |
| 环氧氯丙烷 PPM≤ | 五 |
| PH值 | 4-7 |
| 可溶性 | 溶于水和2-醇 |
优点:
产品外观为透明液体,无色无味,杂质含量低,低于10ppm。
因为采用连续生产工艺,产品质量稳定;
The product response rate is higher than 90%.
Application area
1) paper industry
Mainly as a liquid cationic etherifying agent, widely used in fiber, cellulose derivatives and starch modified; as paper internal application of adhesive, filler and fine fiber interception of additives.
(2) water treatment industry
Suspended matters in water is negatively charged, react whit liquid cationic etherifying agent,produce cationic polymer as flocculants are widely used in water purification.
(3) chemical industry for daily use
The reaction of aqueous cationic etherifying agent create cationic guar gum are important chemicals.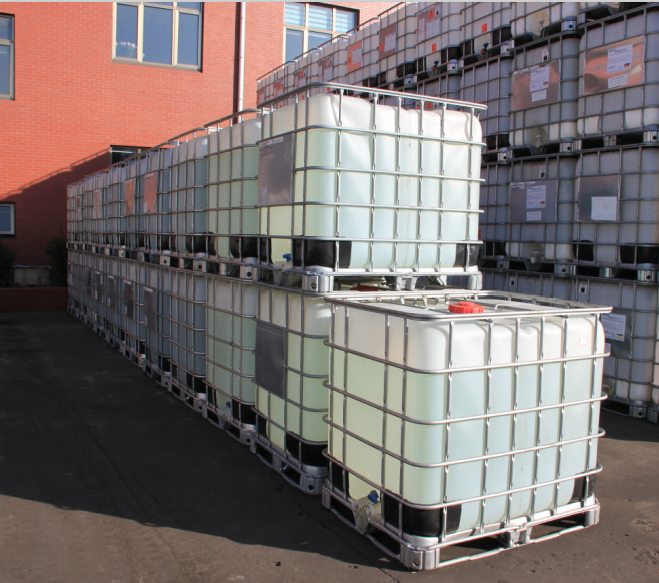 Cationic Reagent,
Read More
3-Chloro-2-hydroxypropyltrimethyl Ammonium Chlorid,AKD Wax,Alkyl Ketene Dimer,Cationic Reagent,Wet Strength Agent,Dry Strength Agent

Read More

Contact

Tel: 86-86-7927788
Address:
No.66 West of Beizhan Road, Yanzhou, Jining, Shandong, Shandong, China, 272000

H5响应式定制设计
26种语言,SEO营销型网站
---
H5/响应式/营销型企业网站; 26种语言扩展;
覆盖: 英文、法语、德语、西班牙语、葡萄牙语、俄语、阿拉伯语、波斯语、日语、韩语
了解更多