Industrial Materials
High Temperature Steel Ladle Transfer Car / Battery Powered Cart Low Noise
BXC
Price: USD 5000.00/set
MOQ: 1 set

Description
Description of Battery Powered Ladle Transfer Car
Our battery powered ladle transfer car is made up of high temperature bearing materials and special structure. It gets its power from battery. It could run on straight, L-form or curved track. Hydraulic lifting system can also be fitted if needed.
Application fields of Battery Powered Ladle Transfer Car
With the functions of steady traveling, stepless speed regulation, the ladle rail transport is commonly applied to ladle transfer, molten and liquid steel, aluminum ladle, furnace clinker, steel slag etc. These ladle rail transport are usually used to carry molten steel before the furnace, electric stove or converter in steel mill, foundry work, metallurgy industry, and casting factory.

Generally speaking, the outer surface temperature of the ladle is 200-300 degree , due to the high temperature, the ladle transfer bogie should be designed with heat exposure proof device, especially to the motor, reducer and electric appliance. If needed, we would prepare two motors, so when one is damaged by the ladle 's high temperature, the other one could work continually.
Main Features of Battery Powered Ladle Transfer Car

Maybe you will have a consideration before buying a car, I recommend you our products to you strongly for the following reasons:
Low noise
It's powered by electric devices, so when you are operating it, you can't feel much noise. It causes low noise level and give workers a good working environment.
Maximum safety
We always try our best to make sure the safety of the operators and the material handled. We do care the safety of everyone involved in the job.
Easy for operation
Our vehicles are easy to drive, so as soon as you get it you will be able to use it to transport your loads. We will support you to make the best by using our products.

Parameters of Battery Powered Ladle Transfer Car
Model
BXC-2t
BXC-20t
BXC-50t
BXC-100t
BXC-150t
Rated Load(t)
2
20
50
100
150
Table Size (mm)
Length(L)
2000
4000
5500
6500
10000
Width(W)
1500
2200
2500
2800
3000
Height(H)
450
550
650
900
1200
Wheel base(mm)
1200
2800
4200
4900
7000
Rail Inner Gauge(mm)
1200
1435
1435
200
2000
Wheel Diameter (mm)
270
350
500
600
600
Running Speed (m/min)
0-25
0-20
0-20
0-20
0-18
Motor Power(kw)
1
2.2
5
10
15
Battery Capacity
180
180
330
440
600
Battery Voltage
24
48
48
72
72
Running Time When Full Load
4.32
4
3.3
3.2
2.9
Running Distance for One Charge(km)
6.5
4.8
4
3.8
3.2
Recommended Rail Model
P15
P24
P43
QU100
QU100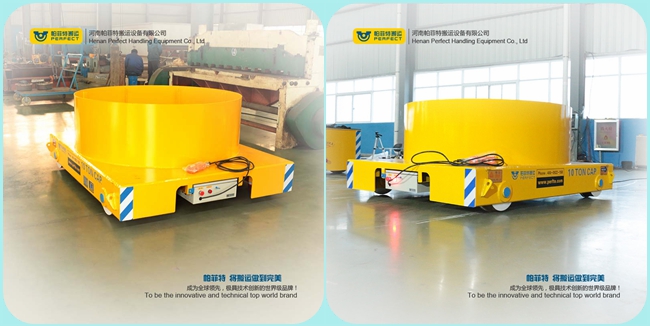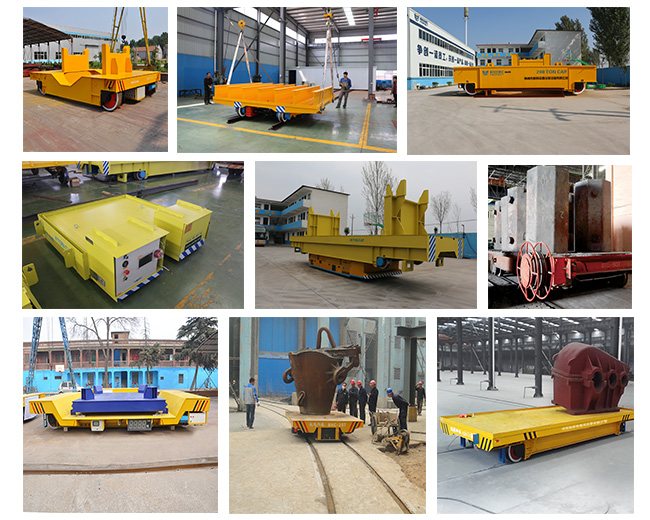 Contact Information
Help you to choose the most suitable cart
Thank you very much for looking through the information above. If you are interested in our products, please send us an E-mail and tell us the following information. Thank you!
What material/cargo are you going to transfer?
What load capacity do you want?
What kind of ground does the transfer cart operate on? (rails or cement floor)
What's the specification table size ? (length,width and height)
How long is the running distance?
How many working hours do you have everyday?
ladle cart,
transfer cart,
battery cart,
Read More
Manufacturer

Read More

Contact

Tel: +8603733020116
Address:
7th, Jiayi Oriental Pearl Building, Northwest of Xinzhong Road and Jinsui Road,Xinxiang, Henan, Henan, China, 453000

H5响应式定制设计
26种语言,SEO营销型网站
---
H5/响应式/营销型企业网站; 26种语言扩展;
覆盖: 英文、法语、德语、西班牙语、葡萄牙语、俄语、阿拉伯语、波斯语、日语、韩语
了解更多