Machinery & Equipment
75 Liter Rubber Banbury Mixer Kneader
Price: USD 1.00/1
MOQ: 1 1

Description
LINA 75 Liters High Production Dispersion Kneader

LINA 75 Liters Mass Production Rubber Plastic Compounds Dispersion Internal Mixer possess great cooling efficiency, LINA dispersion kneader's Jacket cooling system allows sensitive adjustment of mixing materials temperature, excellent feeding method. The back-feeding method in LINA Mass Production Dispersion Kneader, new type of dust proof device with remarkable dust seal for preventing material leakage. User-friendly, environmental friendly, suitable for a variety of materials, excellent dispersion effect, easy cleaning for a wide range of materials, better performance dust and water seal for preventing material leakage are LINA Large Size Rubber Internal Mixer's main advantages compared in rubber and plastic industry.

Main Features of LINA 75 L Good Dispersion Effect Rubber Plastic Mass Production Dispersion Kneader
1. Comprehensive safety devices like ergonomics security devices, reverse braking devices, infrared sensor and 360 degrees emergency stop button etc.
2. LINA high quality carbon steel roller, which is treated by nitriding and the surface is plated hard chromium. And the medium hole of the roller ensures the cooling efficiency.
3. PLC intelligent soft control system is not only easily import or export but also accurately in control and measurement of mixing temperature and ratio.
4. Multifunctional options ensure easier operation and lower maintenance rate is designed for mass production to plasticizing, mixing and performing, Heating system, cooling system or double functions system are available to meet the mixing requirements of a variety of materials and improve flow production efficiency.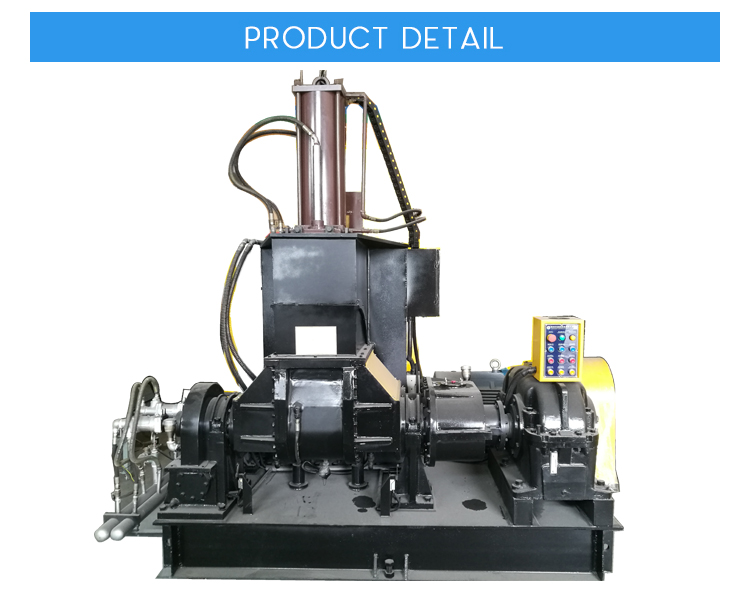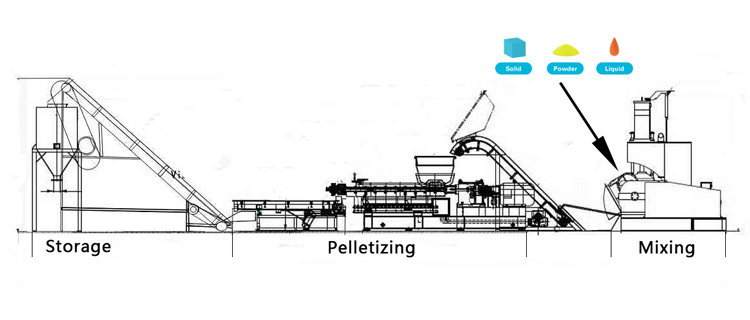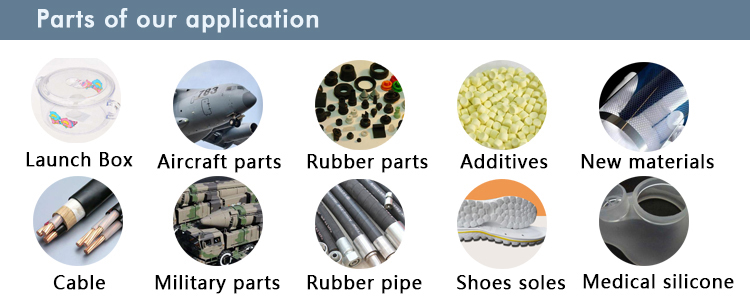 Specifications of LINA 75 Liters Mass Production Internal Mixer
| | | |
| --- | --- | --- |
| Item | Specification | Remarks |
| Type | Mass production type | |
| Mixing Capacity | 75 liters | |
| Production Yield | 70-100 KG per time | Subject to the proportion of material and dispersion requirements. |
| Main Motor Power | 37 KW | |
| Flipping Method | Hydraulic type | |
| Flipping Angle | 110° | |
| Temperature Control | Heating or/and cooling | Electric/oil/steam heating and circulating water cooling. |
| Weight | about 10800 KG | |
| Dimensions | about 3800*2300*3200 mm | |
Details of LINA 75 Liters High Production Line Dispersion Kneader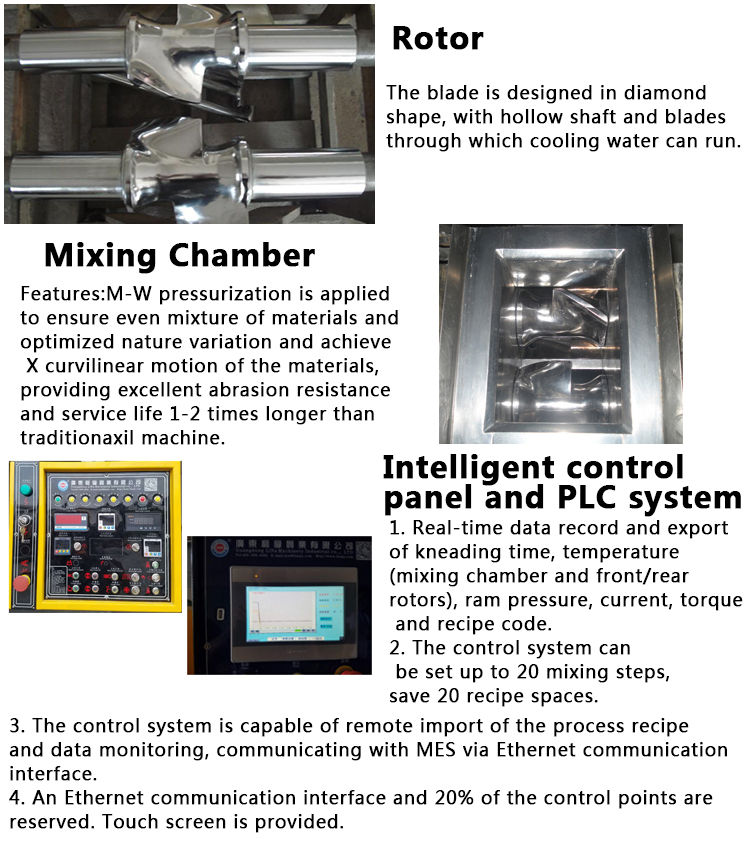 rubber kneader,
banbury mixer,
rubber banbury,
internal mixer,
kneader,
dispersion mixer,
dispersion kneader,
Read More
Manufacturer and seller of banbury kneader, internal mixer, two roll open mill, granulator and pelletizing line

Read More

Contact

Tel: 13380195885
Address:
LINA Tech Park, Cai Yun Dong Road, Hou Jie Town, Dongguan City, Guangdong Provice, Dongguan, Guangdong, China, Guangdong, China, 523000

H5响应式定制设计
26种语言,SEO营销型网站
---
H5/响应式/营销型企业网站; 26种语言扩展;
覆盖: 英文、法语、德语、西班牙语、葡萄牙语、俄语、阿拉伯语、波斯语、日语、韩语
了解更多